Quote Love Family Decal Staircase Stickers Vinyl Sticker Home Interior Design Ar
---
Item condition:

New with tags

Ended:

Aug 27, 14:24 PST
Shipping:

FREE

Item location:

USA

Ships to:

Worldwide
Item specifics
Brand:

Unbranded

MPN:

gm10128

UPC:

0724999608077
---
Overstock
Everyday Free Shipping for Orders $45 and Over*
*Shipping excludes PO Boxes and international orders.
Home & Garden
Jewelry & Watches
Sporting Goods
Health & Beauty
Clothing, Shoes & Accessories
Crafts
SelectedHome & GardenJewelry & WatchesSporting GoodsHealth & BeautyClothing, Shoes & AccessoriesCrafts
Quote Love Family Decal Staircase Stickers Vinyl Sticker Home Interior Design Art Murals Sticker Decal size 44x70 Color Black
Product Description: Decorate your home with this beautiful and affordable vinyl decal for your walls. The decals are easy to apply and make a room look elegant. With a paint-like appearance, these vinyl decals will completely change the way almost any surface looks.


Decals can be applied to any clean hard surface
Graphic can be applied to cars
Decal is made of high-quality, self-adhesive and waterproof vinyl
Remove vinyl without damaging surface or making it dirty
Artist: Stickalz
Product type: Vinyl wall decor
Style: Other
Format: Horizontal
Size: Medium
Subject: Abstract
Dimensions: 22 inches x 35 inches
Note
*All retailers not collecting sales tax from purchasers in Colorado, Louisiana, Oklahoma, and Vermont are required to give the following notice: This purchase may be subject to sales tax unless it is specifically exempt, and is not exempt merely because it is made over the internet or other remote means. Your state requires you to report and pay use tax on all untaxed purchases. Your state also requires us to report the total amount of your purchases with us to you at the end of each year. Please note that Colorado and Louisiana require us to report your purchases to your state's Department of Revenue at the end of each year.
About Us...
Overstock has a simple mission:
To save people money. We serve customers world-wide by offering high-quality goods at unbeatable prices, all while maintaining a focus on superior customer service.
Need Our Help?
Our award-winning customer service agents are available 7 days a week.
Click here to contact us.
Overstock Standard Shipping Information
Combined shipping lets you get free shipping on Overstock orders totaling $50 or more. Put all the items you intend to purchase in your cart and check out; it's that easy.
Please note that items purchased from other eBay stores will void the combined shipping rate.
Standard orders ship within 1-3 business days, depending on the time the order is received, and arrive within 5-10 business days.
Custom Art: Up to 10 business days to ship and 1-4 weeks for delivery.
Oversized Items: Up to 10 business days to ship and 1-4 weeks for delivery.
We use all major mail carriers, including UPS, FedEx, and the United States Postal Service. Customers cannot specify the carrier of their choice.
Overstock Returns
Standard Return Policy: Items must be returned in new or unused condition and contain all original materials included with the shipment.
FINAL SALE EXCLUSION: Items marked as FINAL SALE are not returnable unless the problem you experience is the result of our error.
Frequently Asked Questions
Frequently Asked Questions
') // control the scroll value if( settings.scroll < 1 ) settings.scroll = 1; else if( settings.scroll > 3 ) settings.scroll = 3; var $navPrev = $el.find('a.ca-nav-box-prev'), $navNext = $el.find('a.ca-nav-box-next'); // hide the items except the first 3 $wrapper.css( 'overflow', 'hidden' ); // the items will have position absolute // calculate the left of each item $items.each(function(i) { $(this).css({ '*position' : 'relative', position : 'absolute', left : i * cache.itemW + 'px' }); }); // navgate left $navPrev.bind('cli'+'ck.contentcarousel', function( evnt ) { if( cache.isAnimating ) return false; cache.isAnimating = true; aux.navgate( -1, $el, $wrapper, settings, cache ); }); // navgate right $navNext.bind('cli'+'ck.contentcarousel', function( evnt ) { if( cache.isAnimating ) return false; cache.isAnimating = true; aux.navgate( 1, $el, $wrapper, settings, cache ); }); }); } } }; $.fn.contentcarousel = function(method) { if ( methods[method] ) { return methods[method].apply( this, Array.prototype.slice.call( arguments, 1 )); } else if ( typeof method === 'object' || ! method ) { return methods.init.apply( this, arguments ); } else { $.error( 'Method ' + method + ' does not exist on jQuery.contentcarousel' ); } }; })(jQuery); //EASING jQuery.easing['jswing'] = jQuery.easing['swing']; jQuery.extend( jQuery.easing, { def: 'easeOutQuad', swing: function (x, t, b, c, d) { //alert(jQuery.easing.default); return jQuery.easing[jQuery.easing.def](x, t, b, c, d); }, easeInQuad: function (x, t, b, c, d) { return c*(t/=d)*t + b; }, easeOutQuad: function (x, t, b, c, d) { return -c *(t/=d)*(t-2) + b; }, easeInOutQuad: function (x, t, b, c, d) { if ((t/=d/2) < 1) return c/2*t*t + b; return -c/2 * ((--t)*(t-2) - 1) + b; }, easeInCubic: function (x, t, b, c, d) { return c*(t/=d)*t*t + b; }, easeOutCubic: function (x, t, b, c, d) { return c*((t=t/d-1)*t*t + 1) + b; }, easeInOutCubic: function (x, t, b, c, d) { if ((t/=d/2) < 1) return c/2*t*t*t + b; return c/2*((t-=2)*t*t + 2) + b; }, easeInQuart: function (x, t, b, c, d) { return c*(t/=d)*t*t*t + b; }, easeOutQuart: function (x, t, b, c, d) { return -c * ((t=t/d-1)*t*t*t - 1) + b; }, easeInOutQuart: function (x, t, b, c, d) { if ((t/=d/2) < 1) return c/2*t*t*t*t + b; return -c/2 * ((t-=2)*t*t*t - 2) + b; }, easeInQuint: function (x, t, b, c, d) { return c*(t/=d)*t*t*t*t + b; }, easeOutQuint: function (x, t, b, c, d) { return c*((t=t/d-1)*t*t*t*t + 1) + b; }, easeInOutQuint: function (x, t, b, c, d) { if ((t/=d/2) < 1) return c/2*t*t*t*t*t + b; return c/2*((t-=2)*t*t*t*t + 2) + b; }, easeInSine: function (x, t, b, c, d) { return -c * Math.cos(t/d * (Math.PI/2)) + c + b; }, easeOutSine: function (x, t, b, c, d) { return c * Math.sin(t/d * (Math.PI/2)) + b; }, easeInOutSine: function (x, t, b, c, d) { return -c/2 * (Math.cos(Math.PI*t/d) - 1) + b; }, easeInExpo: function (x, t, b, c, d) { return (t==0) ? b : c * Math.pow(2, 10 * (t/d - 1)) + b; }, easeOutExpo: function (x, t, b, c, d) { return (t==d) ? b+c : c * (-Math.pow(2, -10 * t/d) + 1) + b; }, easeInOutExpo: function (x, t, b, c, d) { if (t==0) return b; if (t==d) return b+c; if ((t/=d/2) < 1) return c/2 * Math.pow(2, 10 * (t - 1)) + b; return c/2 * (-Math.pow(2, -10 * --t) + 2) + b; }, easeInCirc: function (x, t, b, c, d) { return -c * (Math.sqrt(1 - (t/=d)*t) - 1) + b; }, easeOutCirc: function (x, t, b, c, d) { return c * Math.sqrt(1 - (t=t/d-1)*t) + b; }, easeInOutCirc: function (x, t, b, c, d) { if ((t/=d/2) < 1) return -c/2 * (Math.sqrt(1 - t*t) - 1) + b; return c/2 * (Math.sqrt(1 - (t-=2)*t) + 1) + b; }, easeInElastic: function (x, t, b, c, d) { var s=1.70158;var p=0;var a=c; if (t==0) return b; if ((t/=d)==1) return b+c; if (!p) p=d*.3; if (a < Math.abs(c)) { a=c; var s=p/4; } else var s = p/(2*Math.PI) * Math.asin (c/a); return -(a*Math.pow(2,10*(t-=1)) * Math.sin( (t*d-s)*(2*Math.PI)/p )) + b; }, easeOutElastic: function (x, t, b, c, d) { var s=1.70158;var p=0;var a=c; if (t==0) return b; if ((t/=d)==1) return b+c; if (!p) p=d*.3; if (a < Math.abs(c)) { a=c; var s=p/4; } else var s = p/(2*Math.PI) * Math.asin (c/a); return a*Math.pow(2,-10*t) * Math.sin( (t*d-s)*(2*Math.PI)/p ) + c + b; }, easeInOutElastic: function (x, t, b, c, d) { var s=1.70158;var p=0;var a=c; if (t==0) return b; if ((t/=d/2)==2) return b+c; if (!p) p=d*(.3*1.5); if (a < Math.abs(c)) { a=c; var s=p/4; } else var s = p/(2*Math.PI) * Math.asin (c/a); if (t < 1) return -.5*(a*Math.pow(2,10*(t-=1)) * Math.sin( (t*d-s)*(2*Math.PI)/p )) + b; return a*Math.pow(2,-10*(t-=1)) * Math.sin( (t*d-s)*(2*Math.PI)/p )*.5 + c + b; }, easeInBack: function (x, t, b, c, d, s) { if (s == undefined) s = 1.70158; return c*(t/=d)*t*((s+1)*t - s) + b; }, easeOutBack: function (x, t, b, c, d, s) { if (s == undefined) s = 1.70158; return c*((t=t/d-1)*t*((s+1)*t + s) + 1) + b; }, easeInOutBack: function (x, t, b, c, d, s) { if (s == undefined) s = 1.70158; if ((t/=d/2) < 1) return c/2*(t*t*(((s*=(1.525))+1)*t - s)) + b; return c/2*((t-=2)*t*(((s*=(1.525))+1)*t + s) + 2) + b; }, easeInBounce: function (x, t, b, c, d) { return c - jQuery.easing.easeOutBounce (x, d-t, 0, c, d) + b; }, easeOutBounce: function (x, t, b, c, d) { if ((t/=d) < (1/2.75)) { return c*(7.5625*t*t) + b; } else if (t < (2/2.75)) { return c*(7.5625*(t-=(1.5/2.75))*t + .75) + b; } else if (t < (2.5/2.75)) { return c*(7.5625*(t-=(2.25/2.75))*t + .9375) + b; } else { return c*(7.5625*(t-=(2.625/2.75))*t + .984375) + b; } }, easeInOutBounce: function (x, t, b, c, d) { if (t < d/2) return jQuery.easing.easeInBounce (x, t*2, 0, c, d) * .5 + b; return jQuery.easing.easeOutBounce (x, t*2-d, 0, c, d) * .5 + c*.5 + b; } });
---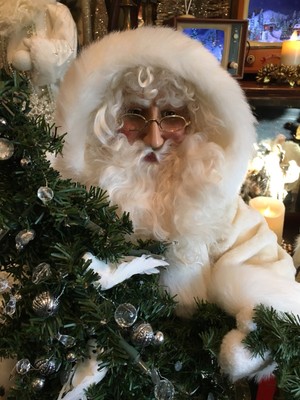 Price: $399.99