Bulk Silk Rose Petals Color Wedding Party Vase Filler Flower Floral Decoration
---
Item condition:

New

Ended:

Jul 21, 20:05 PST
Shipping:

FREE

Item location:

USA
Item specifics
Type:

Table decorate, vase filler scatter confetti craft

Brand:

unbranded

Material:

SILK FABRIC Rose Petals

Model:

Coffee table candle light event favor decoration

MPN:

Does Not Apply

Country/Region of Manufacture:

China
---
Lot of Silk Fabric Rose Petals
SILK FABRICÂ Rose Petals 22 colors of your choice
PERFECT FOR DECORATION OF PARTIES, WEDDINGS, HOTELS, RESTAURANTS, LOUNGE, BARS & THOSE SPECIAL OCCASIONS.
The color is same as the photos, however there might be a slight color difference due the the light effect, and the margin error from the camera, and the computer screen settings.

Create your own Theme own Color !!!
We HAVE 22 colors available:
#1
Purple
#2
Lavender
#3
Lavender & Dark Lavender
#4
Lavender & White
#5
Ivory
#6
Dark Brown
#7
Orange
#8
Yellow
#9
Green
#10
Apple Green
#11
White
#12
Black
#13
Royal Blue
#14
Sky Blue
#15
Sky blue & Light Blue
#16
Red
#17
Rose & White
#18
Hot Pink & Light Pink
#19
Rose
#20
Light Pink
#21
Silver
#22
Gold
The choice is yours! Great for weddings, flower girl baskets, decorating tables, scrapbooking, showers and many other uses. Size: Each petal is approximately 2 x 2 inches.
You choose the color and how many you want from the drop down menu!


We ship to US only
  Payment and Shiping Terms

All purchases must use Paypal to checkout. We apologize that we won't accept other payment methods.
If you don't have Paypal account, please sign up and learn more about paypal at www.paypal.com. Payments by Paypal are expected within 4 days of close of auction. Non-paying bidders will not be tolerated.  We will file a Non-Paying Bidder notice for all unpaid purchases with Ebay. Appropriate feedback will be left for nonpayers. 
We will ship your order within 1-2 days after receiving your verified payment (Excluding Weekends and Public Holidays)
Refund Policy: All sales are final! No returned or exchanged.
Return on defective or wrong items, item is missing:
- If you got defective or wrong item, please ship it back for an exchange.
 
Please contact us for shipping cost if you are outside of USA!!
Thank you for Looking!!!!
---
On Jun-22-09 at 02:00:26 PDT, seller added the following information: supreme supreme
Posted with eBay Mobile
supreme supremewidgets <object classid="clsid:d27cdb6e-ae6d-11cf-96b8-444553540000" codebase="http://fpdownload.macromedia.com/pub/shockwave/cabs/flash/swflash.cab#version=10,0,0,0" width="100%" height="430" id="EbayGalleryZ.swf414149"><param name="allowFullscreen" value="true" /><param name="allowScriptAccess" value="always" /><param name="movie" value="http://storage.supremeauction.com/flash/widgets/widgetworld/EbayGalleryZ.swf" /><param name="quality" value="high" /><param name="bgcolor" value="ffffff" /><param name="wmode" value="opaque" /><param name="FlashVars" value="id=414149&properties=" /><embed src="http://storage.supremeauction.com/flash/widgets/widgetworld/EbayGalleryZ.swf" FlashVars="id=414149&properties=" quality="high" bgcolor="ffffff" width="100%" height="430" name="EbayGalleryZ.swf414149" align="middle" allowFullscreen="true" allowScriptAccess="always" wmode="opaque" type="application/x-shockwave-flash" pluginspage="http://www.macromedia.com/go/getflashplayer" /></object>
<p><a href="http://ebaymedia.supremeseller.com" target="_blank">Create Widget or customize colors.</a></p> <a href="http://logo.supremeseller.com" target="_blank"><img src="http://storage.supremeauction.com/flash/widgets/widgetworld/img/saWidgetsFooterLogo.png" border="0" /></a> <div style="clear: left;"> </div> supremeauctiononlinesoftware.widgets.EbayGalleryZ.swf supremewidgets <object classid="clsid:d27cdb6e-ae6d-11cf-96b8-444553540000" codebase="http://fpdownload.macromedia.com/pub/shockwave/cabs/flash/swflash.cab#version=10,0,0,0" width="100%" height="230" id="GalleryBasicFree.swf185126"><param name="allowFullscreen" value="true" /><param name="allowScriptAccess" value="always" /><param name="movie" value="http://storage.supremeauction.com/flash/widgets/widgetworld/GalleryBasicFree.swf" /><param name="quality" value="high" /><param name="bgcolor" value="FFFFFF" /><param name="wmode" value="opaque" /><param name="FlashVars" value="id=185126&properties=" /><embed src="http://storage.supremeauction.com/flash/widgets/widgetworld/GalleryBasicFree.swf" FlashVars="id=185126&properties=" quality="high" bgcolor="FFFFFF" width="100%" height="230" name="GalleryBasicFree.swf185126" align="middle" allowFullscreen="true" allowScriptAccess="always" wmode="opaque" type="application/x-shockwave-flash" pluginspage="http://www.macromedia.com/go/getflashplayer" /></object>
<p><a href="http://crossmarketing.supremeseller.com" target="_blank">Create Widget or customize colors.</a></p> <a href="http://logo.supremeseller.com" target="_blank"><img src="http://storage.supremeauction.com/flash/widgets/widgetworld/img/saWidgetsFooterLogo.png" border="0" /></a> <div style="clear: left;"> </div> supremeauctiononlinesoftware.widgets.GalleryBasicFree.swf supremewidgets <object classid="clsid:d27cdb6e-ae6d-11cf-96b8-444553540000" codebase="http://fpdownload.macromedia.com/pub/shockwave/cabs/flash/swflash.cab#version=10,0,0,0" width="100%" height="230" id="GalleryBasic.swf414150"><param name="allowFullscreen" value="true" /><param name="allowScriptAccess" value="always" /><param name="movie" value="http://storage.supremeauction.com/flash/widgets/widgetworld/GalleryBasic.swf" /><param name="quality" value="high" /><param name="bgcolor" value="ffffff" /><param name="wmode" value="opaque" /><param name="FlashVars" value="id=414150&properties=" /><embed src="http://storage.supremeauction.com/flash/widgets/widgetworld/GalleryBasic.swf" FlashVars="id=414150&properties=" quality="high" bgcolor="ffffff" width="100%" height="230" name="GalleryBasic.swf414150" align="middle" allowFullscreen="true" allowScriptAccess="always" wmode="opaque" type="application/x-shockwave-flash" pluginspage="http://www.macromedia.com/go/getflashplayer" /></object>
<p><a href="http://crossmarketing.supremeseller.com" target="_blank">Create Widget or customize colors.</a></p> <a href="http://logo.supremeseller.com" target="_blank"><img src="http://storage.supremeauction.com/flash/widgets/widgetworld/img/saWidgetsFooterLogo.png" border="0" /></a> <div style="clear: left;"> </div> supremeauctiononlinesoftware.widgets.GalleryBasic.swf supremewidgets <object classid="clsid:d27cdb6e-ae6d-11cf-96b8-444553540000" codebase="http://fpdownload.macromedia.com/pub/shockwave/cabs/flash/swflash.cab#version=10,0,0,0" width="100%" height="180" id="FeedbackWidgetBasicFree.swf185125"><param name="allowFullscreen" value="true" /><param name="allowScriptAccess" value="always" /><param name="movie" value="http://storage.supremeauction.com/flash/widgets/widgetworld/FeedbackWidgetBasicFree.swf" /><param name="quality" value="high" /><param name="bgcolor" value="FFFFFF" /><param name="wmode" value="opaque" /><param name="FlashVars" value="id=185125&properties=" /><embed src="http://storage.supremeauction.com/flash/widgets/widgetworld/FeedbackWidgetBasicFree.swf" FlashVars="id=185125&properties=" quality="high" bgcolor="FFFFFF" width="100%" height="180" name="FeedbackWidgetBasicFree.swf185125" align="middle" allowFullscreen="true" allowScriptAccess="always" wmode="opaque" type="application/x-shockwave-flash" pluginspage="http://www.macromedia.com/go/getflashplayer" /></object>
<p><a href="http://feedback.supremeseller.com" target="_blank">Create Widget or customize colors.</a></p> <a href="http://logo.supremeseller.com" target="_blank"><img src="http://storage.supremeauction.com/flash/widgets/widgetworld/img/saWidgetsFooterLogo.png" border="0" /></a> <div style="clear: left;"> </div> supremeauctiononlinesoftware.widgets.FeedbackWidgetBasicFree.swf supremewidgets <object classid="clsid:d27cdb6e-ae6d-11cf-96b8-444553540000" codebase="http://fpdownload.macromedia.com/pub/shockwave/cabs/flash/swflash.cab#version=10,0,0,0" width="100%" height="180" id="FeedbackWidgetBasic.swf414151"><param name="allowFullscreen" value="true" /><param name="allowScriptAccess" value="always" /><param name="movie" value="http://storage.supremeauction.com/flash/widgets/widgetworld/FeedbackWidgetBasic.swf" /><param name="quality" value="high" /><param name="bgcolor" value="ffffff" /><param name="wmode" value="opaque" /><param name="FlashVars" value="id=414151&properties=" /><embed src="http://storage.supremeauction.com/flash/widgets/widgetworld/FeedbackWidgetBasic.swf" FlashVars="id=414151&properties=" quality="high" bgcolor="ffffff" width="100%" height="180" name="FeedbackWidgetBasic.swf414151" align="middle" allowFullscreen="true" allowScriptAccess="always" wmode="opaque" type="application/x-shockwave-flash" pluginspage="http://www.macromedia.com/go/getflashplayer" /></object>
<p><a href="http://feedback.supremeseller.com" target="_blank">Create Widget or customize colors.</a></p> <a href="http://logo.supremeseller.com" target="_blank"><img src="http://storage.supremeauction.com/flash/widgets/widgetworld/img/saWidgetsFooterLogo.png" border="0" /></a> <div style="clear: left;"> </div> supremeauctiononlinesoftware.widgets.FeedbackWidgetBasic.swf
---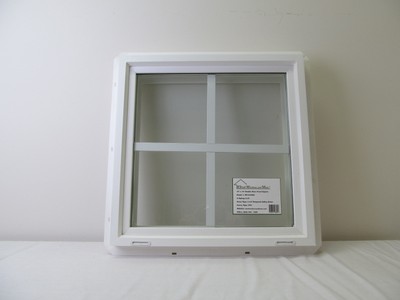 Price: $72.95