12" Hyacinth w/Bulb Silk Flower Orchestration -Lavender (pack of 12)
---
Item condition:

New with tags

Ended:

Feb 6, 08:33 PST
Shipping:

FREE

Item location:

Cerritos,CA,USA

Ships to:

Worldwide
Item specifics
Item Condition:

New with tags

Material:

Faux Silk

Color:

Purple

MPN:

Does Not Apply

Brand:

Unbranded

UPC:

Does Not Apply
---
Powered by
Frooition.com
About us
Contact
Shipping
Returns
Payment
FAQs
All Items See our eBay store for more great items >> Shop Categories
12" Hyacinth w/Bulb Silk Flower Arrangement -Lavender (pack of 12)
Shipping costs are calculated by the total weight of your combined purchases.
We cannot under any circumstance sell you less than 1 pack!
Looking for something else? Search by product name by visiting our eBay Store.
Item Description
Stunningly beautiful, this 12" hyacinth with bulb silk flower arrangement will prove that its just as realistic, breathtakingly gorgeous and romantic as the most expensive flower arrangements you can buy. This artificial arrangement will go great as a table centerpiece for your home decorating ideas or even brighten up your office desk. It can also be blended with other wedding decorations or use it as table wedding centerpieces. And... You'll get to cherish it for a lifetime!
This listing is for 1 pack. You will receive 12 items per pack, 1 item shown in picture.
Height - 12"
Pot - Includes Shown Decorative Glass Vase
Please note the definition of the word "SILK" in the title or description, if used, does not mean the item is made out of silk. Silk flowers, silk plants & silk trees were named this over a hundred years ago when they were originally sewn with silk. While we still label them as "SILK", the current manufacturing methods use synthetic fibers and high-tech processes to create botanically accurate, realistic reproductions.
Unless otherwise stated, all measurements given for any potted item are measured from the bottom of the pot to the outstretched tip. This simply means if you point the longest leaf or frond straight up, you measure the furthest most measurement. Anything that is not potted is measured from the bottom of the stem to the tip of the furthest point. Any other items are always outside measurements, taking the tallest or widest measurement possible. Floral arrangements are more exact as these are pre-arranged and do not change shape after being created.
About Us About Us Payment Shipping F.A.Q. Returns
About Us
Welcome to Silks Are Forever, one of the largest online retail and wholesale distributors in the United States for artificial silk flowers, silk wedding flowers, silk plants, artificial trees, artificial palm trees, silk greenery and silk garland. Open to the public, our customers range from small wedding planners to multi-billion dollar corporations. We offer quality products, unmatched selection, competitive pricing, and the peerless customer service that you've come to rely on over the years.
We have close relationships with importers from China, Thailand, and other countries who keep our warehouses fully stocked with exceptional products that exceed the expectations of our customers. We're able to offer you direct pricing because we've decided to cut out all the middlemen to bring our products straight into your homes at a price that is fair and reasonable.
It's our philosophy, attention to detail, and dedication to customer service that has helped us grow to the level of success we enjoy today. We look forward to brightening your home or office, helping you find that perfect gift, and hearing you say "Wow, they look so real!"
Payment
Payment
We currently only accept payments through PayPal. You may still make payments using your Visa, MasterCard, Discover or American Express but it must be made through PayPal. You do not need to create or have a PayPal account to make a payment, plus it's one of the safest online payment methods!
Payment is due in full within 5 days. However, if there are extenuating circumstances please contact us, as we pride ourselves on catering to our customer's needs.
Shipping
Shipping
We do our best to charge you exactly what we pay for shipping fees. To accomplish this almost all our shipping fees are calculated by the dimensional weight of the item(s) shipped to you from our warehouse's zip code to your zip code. To determine your exact shipping fees view the shipping amount at the top of the page, or you can change your location and estimate multiple items under the Shipping and payments tab at the top of this listing. If for any reason you feel your shipping total is inaccurate please contact us and we will investigate it immediately.
Orders received between Monday and Friday by 1:00 pm EST will be processed the same day.
Orders received after 1:00 pm EST will be processed on the following business day.
Business days do not include weekends or holidays.
All orders will be shipped via FedEx, UPS ground service or USPS Priority. We do not ship to PO Boxes.
Free shipping products will be shipped within 2 business days and are only available to the lower 48 Continental United States.
---
Domestic Orders:
Priority orders placed before 1PM EST will be processed the same day and shipped within 24 hours; though most priority orders are shipped out the same day. Priority orders placed after 1PM EST will be processed the following business day and shipped within 24 hours of being processed. If you need your item guaranteed by a certain date please note it in your order and we will determine whether it's possible with the shipping option you chose. Items shipped to Alaska or Hawaii may take a couple additional days.
Standard Shipping: approximately 4-10 business days for arrival
We can also ship via 3 day, 2 day and overnight guaranteed. Please call/email us for quote.
---
International Orders:
eBay's Global Shipping Program: approximately 3-7 business days for arrival to eBay's shipping facility, then eBay re-ships the package directly to you. Arrival of your product from eBay's facility could take an additional 1-3 weeks depending on your country and custom delays.
F.A.Q.
F.A.Q.
Question: Do you offer any catalogs?
Answer: No we do not. We have a current selection of about 12,000 items. Every single day there are dozens of items are discontinued and replaced with new items. A catalog cannot keep up with our inventory.
---
Question: Do you offer material or color samples?
Answer: No we do not. We do our best to represent the product by showing a picture of the exact same item you will be receiving. If you require a sample then you will need to place an order for 1 pack and then you may return them if they don't work for your project. This would fall under our return policy.
---
Question: Can I break a pack and only order 1 item?
Answer: In order to provide our customers with the lowest possible price our items are sold in pack quantities only. If the item title and/or description of the item states 'pack of ...' then you are obligated to purchase the entire pack. You also cannot mix and match colors of the same product codes to equal pack quantity.
---
Question: Can they be put outdoors?
Answer: Although our products CAN be used as outdoor decoration, it is not advised to hang or leave the flowers, trees, and plants in direct sunlight for any significant amount of time. This includes direct sunlight coming in through an indoor window. Most of our products are made out of materials that will eventually fade like any other fabric when left out in the sun. Please note, however, that they will last longer if put in the shade or on a porch where direct sunlight isn't a problem. Heavy rain and wind may also knock the fronds out of trunks or the materials may absorb rainwater causing items to look wilted and/or fall over.
We do stock many product designed for exterior use. Although they do cost more, it's up to you to determine whether the cost of replacing a silk tree every year or two is worth the cost compared to one that is designed to never fade or deteriorate outdoors.
Current title explanations:
Outdoor and/or Water Resistant in the title = Usually a PVC material that won't absorb water. Not UV resistant and will fade over time.

UV-Resistant in the title = Usually but not always a PVC material with UV inhibitors that will delay fading for a minimum of 1 year. Depending on materials used will depend whether it will endure the ravages of rain and wind.

UV-Proof in the title = Usually but not always a PVC material with UV inhibitors that will delay fading for a minimum of 5 years. Designed to withstand the ravages of sun fading, wind, rain, ice, snow, and people.
---
Question: How are your product heights or sizes measured?
Answer: In keeping with industry standards, any flower, plant or tree that comes with a pot are measured from the bottom of the pot to the outstretched tip on the top. This simply means if you point the longest leaf or frond straight up, you measure the furthest most measurement. When we say an artificial tree is 6' high we are measuring from the bottom of the container or tree trunk to the top of the tree, extending the longest leaf or frond as we measure. For hanging baskets, for example, the length of the artificial flower or artificial plant is the longest hanging stem measured when it is fully extended. When we specify that a plant is 37" wide we measure the plant with the leaves or stems extended to the sides. Shaping these plants and trees will reduce the size.
Please note that plant and tree heights are approximate. As they are hand made taller plants may vary a few inches in height. Floral arrangements are more exact as these are pre-arranged and do not change shape after being created.
---
Question: Are your product made out of silk?
Answer: Please note the definition of the word SILK in the title, if used for this listing, does not mean this item is made out of silk. Keeping to industry standards the word SILK is now used to describe that a flower or plant is artificially made and does not mean that the material used is silk. Materials used may depend on the quality and the final shape requirements of the flower head or leaves and may include but are not limited to polyester, nylon, PVC, latex, rubber, and silk.
---
Question: What's the difference between standard and handwrapped silk?
Answer: Most artificially made flowers can be classified as either being a standard silk flower or handwrapped. Standard silk flowers are the most common and vary from your common economical fake flowers to very realistic replicas. Handwrapped flowers, on the other hand, tend to all be very high quality and are usually assembled by hand. The easiest way to tell is that the flower and stem and made together, rather than a plug where the flowers goes into. This tends to make them more realistic, and also harder to cut due to the amount of wire used in the leaves and stem.
---
Question: How do I care for and maintain artificial flowers and plants?
Answer: We recommend that artificial floral arrangements and artificial plants be dusted much the same as you dust your home or office. Most artificial plants can be wiped with a moist cloth if necessary.
First test the plant with your tap water - remove one leaf from an inconspicuous portion of your artificial plant and rinse it with tap water then shake it out. After a few minutes, check the leaf to see if it's clean and the shine has returned. After your have tested your leaf, the best thing to do is to take the plant outside and dust it with a feather duster. This will remove most of the dust and prime your plant for cleaning.
Cover your pot and filler with plastic for protection from the water. Make sure your silk plant is on a clean surface near a water hose. Use the spray nozzle on your hose. Spray your plant thoroughly with a light spray. When you're done, shake it lightly to get most of the water off and allow it to dry in the sun for a few hours.
This is a good regimen to be done about ever 3 to 6 months. Between those times, we suggest that you use a good feather duster to keep your artificial plants looking fresh and new.
---
Question: How long does it take for you to respond to my email?
Answer: Emails are usually replied within 24 hours, including weekends. Most times you should get an answer back within a few hours though. Your questions and concerns are very important to us and we will do our very best to reply back with a response as soon as we possibly can.
---
Question: How are orders shipped?
Answer: Whenever possible, all shipments will be made via USPS Priority, UPS Ground or FedEx Ground. Very few of our large items must be crated and shipped via common carrier.
---
Question: Do you ship internationally?
Answer: Yes. We ship to all countries approved by eBay's Global Shipping Program. To see if we ship to your country please scroll to the top of this listing and directly under the main picture click on the tab for: Shipping and payments. Please just search your country.
---
Question: How long does it take for me to receive my order?
Answer: We have many different shipping options and speeds. Unfortunately eBay only allows us to offer one option which is our standard shipping which can take 5-10 business days. Please look at the tab Payment & Shipping for all our shipping speeds. International shipments are shipped from us to eBay, then eBay ships it to you.
---
Question: Can I track my order after its been shipped?
Answer: Most of our orders are shipped with a tracking number that we will send you a link to track. Your account will be updated and an email sent approximately 1-2 business days after your order has shipped. International shipments will receive at least 2 tracking numbers; 1 from us, 1+ from eBay.
---
Question: What payment methods do you accept?
Answer: We only accept payments through PayPal which accepts all major credit cards: VISA, MasterCard, Discover & American Express.
---
Question: What is your return policy?
Answer: Please see our return policy tab.
---
Question: Do you charge sales tax?
Answer: Our headquarters are located in New Jersey so we must collect taxes for shipments being delivered into New Jersey. If you are located in New Jersey and have a sales tax ID please fill out the appropriate form and email it to us. If the shipment is to any other state we do not collect sales taxes.
---
Question: Can we use our own UPS or FedEx shipping account?
Answer: No. Shipping must be paid for through eBay.
Returns
Returns
We strive for 100% customer satisfaction on every order and we hope that you are pleased with your purchase. However, if you are not satisfied for any reason, we would be happy to provide a refund. Please note the following:
We must be notified within 14 days after receiving your item.
All items MUST be in original condition with tags.
Refunds will NOT be given for altered or used items.
Original shipping charges will not be refunded.
We are not responsible for any return shipping charges.
Exchanges are considered new orders and must be placed through our website.
Any item custom made or shipped internationally are non-returnable and not cancelable under any circumstances.
If you received the wrong item or the item is defective/damaged we will exchange it for you at no charge or refund your payment if the item is not available. You must notify us within 7 days! Any requests after 7 days will be refused. Pictures are required, even if it's with a camera phone. If we determine the damage was caused on your behalf no credit will be given and the item will not be shipped back.
Any unauthorized returns will either be refused or not shipped back and absolutely no credit will be given.
Christmas returns will not be accepted after December 15th.
If you have more questions about our return policy please feel free to contact us and we will be more than happy to assist you.
Helpful Links Add to Favorite Sellers Sign up to Newsletter View Feedback Contact Seller Visit seller's eBay Shop About Seller Page More Items! View more great items
About us
Contact
Shipping
Returns
Payment
FAQs
Powered by
Frooition.com
Frooition www.frooition.com | No-js Template | eBay design, eBay store design, eBay shop design, eBay template design, eBay listing design (ver:froo_no_js) This listing is currently undergoing maintenance, we apologise for any inconvenience caused.
---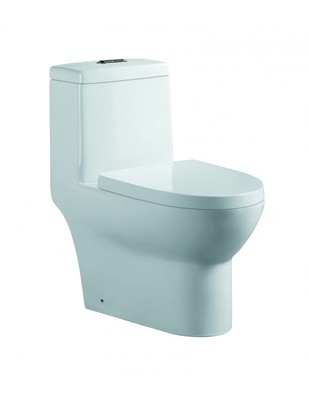 Price: $139.99